Verilux HappyLight Liberty Energy Lamp VT15C
Special Features:
Alleviate Seasonal Affective Disorder (SAD) and beat the winter blues
Fight fatigue and increase alertness
Regain focus and concentration
What is Light Therapy?
Sunlight is an essential ingredient for a healthy lifestyle, but many of us don't get the amount of bright light we need to experience its mood enhancing benefits. A HappyLight®brings daylight indoors by emitting a bright white, full spectrum light that safely mimics sunlight.
---
Daily Light Intake
Easily integrate light therapy into your daily routine, at home or away from home. Mornings are the best time to use light therapy to energize yourself naturally.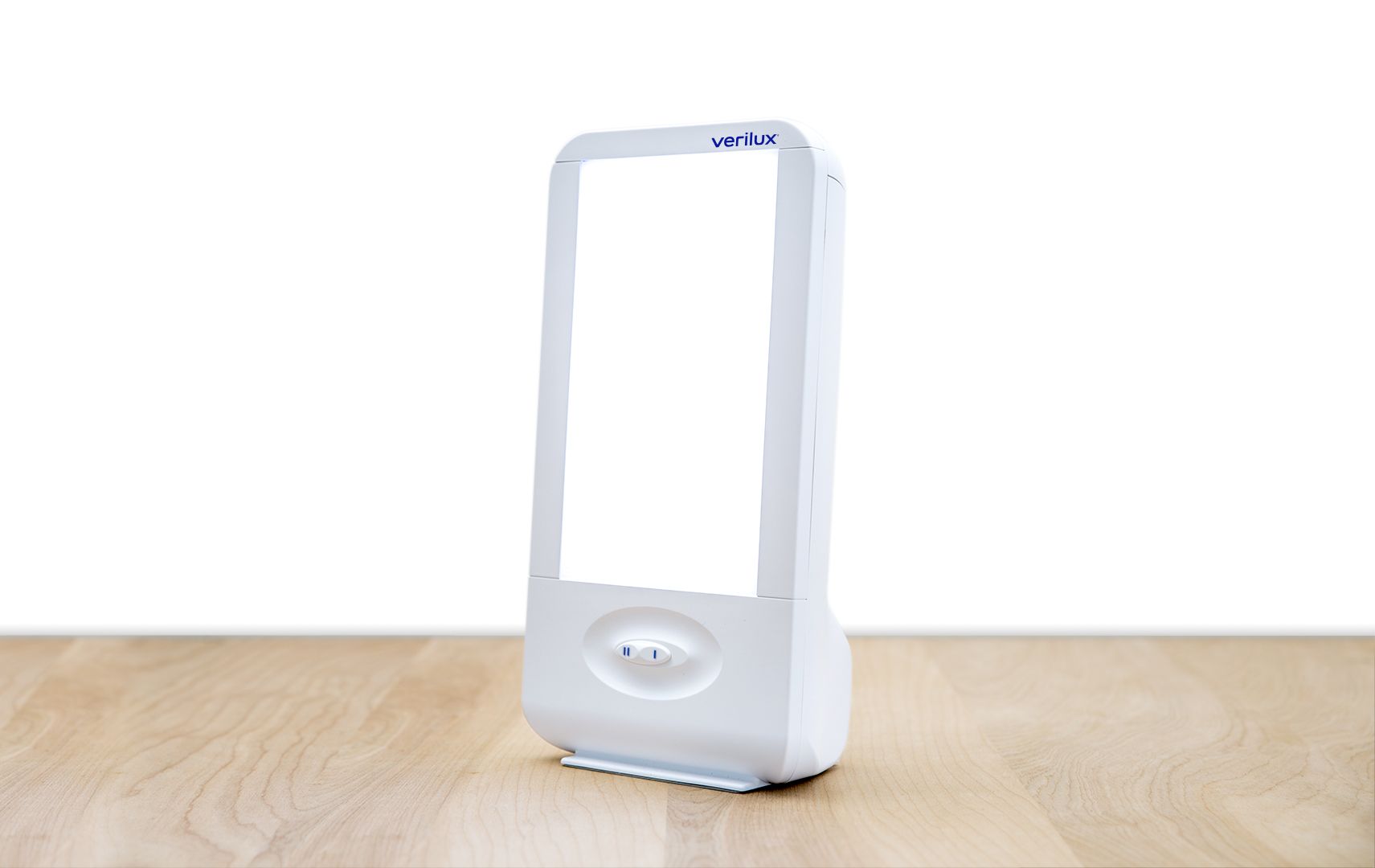 The Benefits

MOOD
Alleviates the winter blues. The HappyLight provides Natural Spectrum® light comparable to daylight, research from the Center for Environmental Therapy and National Institute of Health cites the use of Light Therapy lamps to combat the tiredness associated with the winter blues,  and the effects of shift work or jet lag.
ENERGY
Fight fatigue and increase alertness. Natural Spectrum light cues the body's natural energy enhancers to reduce sluggishness and lethargy.
SLEEP
Our brain's chemistry and body clock are affected by light, and light stimulates hormones and neurotransmitters that greatly influence our well-being including sleep/wake patterns. 
FOCUS
Full spectrum light provides important signals to the body to help you relax, focus, and feel revitalized. If you can't get outdoors or there's not enough natural light available, a HappyLight is a perfect choice to get your daily light intake. 
Light Therapy Can Help if You...
need to alleviate Seasonal Affective Disorder and the Winter Blues
have trouble sleeping or have an irregular sleep schedule due to shift work
spend a lot of time indoors due to work or home bound health issues
experience fatigue, jet lag, or have trouble concentrating
seek a balanced lifestyle with drug-free, natural solutions
How To Use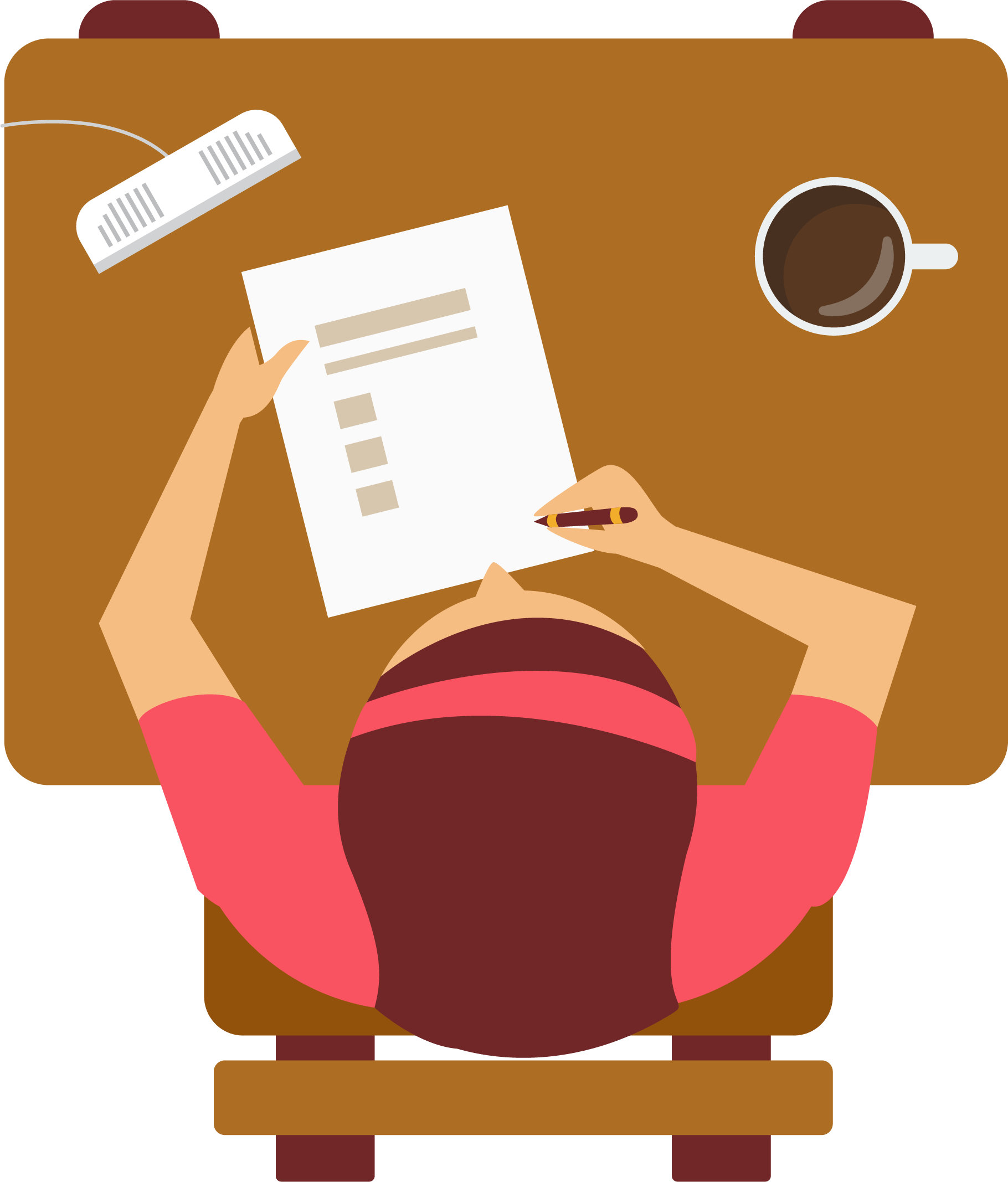 Sit at an angle close to the lamp with your eyes open. While staying oriented toward the light, feel free to engage in other activities such as reading, writing, hobbies and crafts, sewing, needlepoint, applying makeup or working at your computer or desk.
Turn on the lamp and allow a few minutes for the bulb to achieve full brightness.
The lamp should be positioned as close as 15cm/six inches but within 61cm/24 inches of your face and should be slightly off-center. Note: Do not look directly into the lamp.
The light from the HappyLight Energy Lamp must be directed at your eyes; therefore, your eyes must be open to achieve the full benefit. Note: Tinted glasses reduce the amount of light reaching your eyes.
When you are feeling sluggish and lethargic, spend more time with the light, sit closer to it or adjust the settings to increase the intensity. If you experience edginess or are over-stimulated, as though you have consumed too much coffee, move the light farther away or reduce your session times.
When to Use? How Often? For How Long?
Researchers at the National Institute of Health demonstrated that white light, in a range of 2,500 to 10,000 Lux, helped to reverse the symptoms of Seasonal Affective Disorder and the winter blues. Exposure strategies affect people differently. We all have different reactions to our environment. It is important to establish a distance and schedule that is comfortable for you. We recommend you use the light regularly and at about the same time each day. Continue to use the HappyLight daily to feel an improvement in your mood and activity level.
It is not necessary to sit in front of the lamp continuously during the day. You can divide the time into several mini-sessions. 
Consider using the lamp on the high setting in the morning and on the low setting in the afternoon – or vice versa – whichever works better for you. You may start with shorter session times and increase them as you become more accustomed to the lamp.
Especially if you're using an energy lamp for the first time, the HappyLight Liberty XKS has two interchangeable Optic® lenses for comfort, the lamp includes high and low settings to start at a lower level of light intensity and build, if need be, to the highest intensity over a time period that's best for you.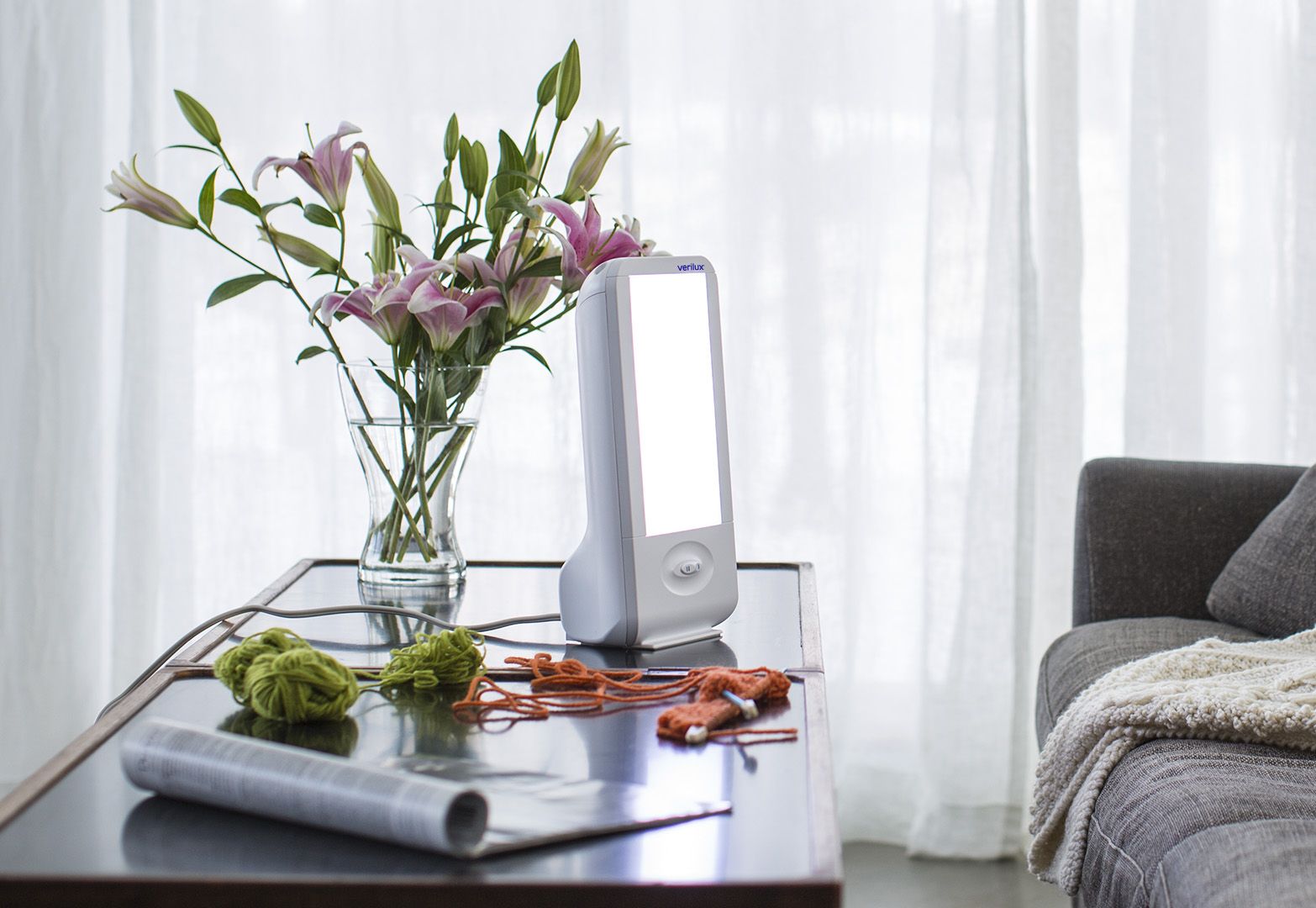 Specifications
| | |
| --- | --- |
| Performance | 7,500 Lux* at up to 20cm/8" at high-intensity setting with high energy lens |
|   | Flicker-elimination technology reduces fatigue and eyestrain |
|   | Natural Spectrum illumination assures comfortable light therapy |
| Flexibility | High-Low intensity control switch for output flexibility |
|   | Optix® High-Energy and Comfort interchangeable, replaceable lenses provide flexible light intensity and reduced glare to provide the eye with even stimulation |
*At "high" intensity setting with high-energy lens
| | |
| --- | --- |
| Convenience | Compact size for easy portability |
| Efficiency | Energy-efficient 36-watt, 10,000-hour fluorescent bulb provides the same brightness as a 150-watt incandescent |
| Dimensions | Weight: 0.86 kg/1.9 lbs. |
|   | Height: 30.15cm/11.87" |
|   | Width: 16cm/6.3" |
|   | Depth: 8.94cm/3.52" |
|   | Cord length: 183cm/6' |
Power of Light
10,000 Lux is the light intensity recommended by the U.S. National Institute of Health to trigger your brain's response to light to improve well-being. If you're thinking about starting a light therapy routine, easy-to-use HappyLight is the perfect combination of intensity, comfort, and flexibility.
User Manual